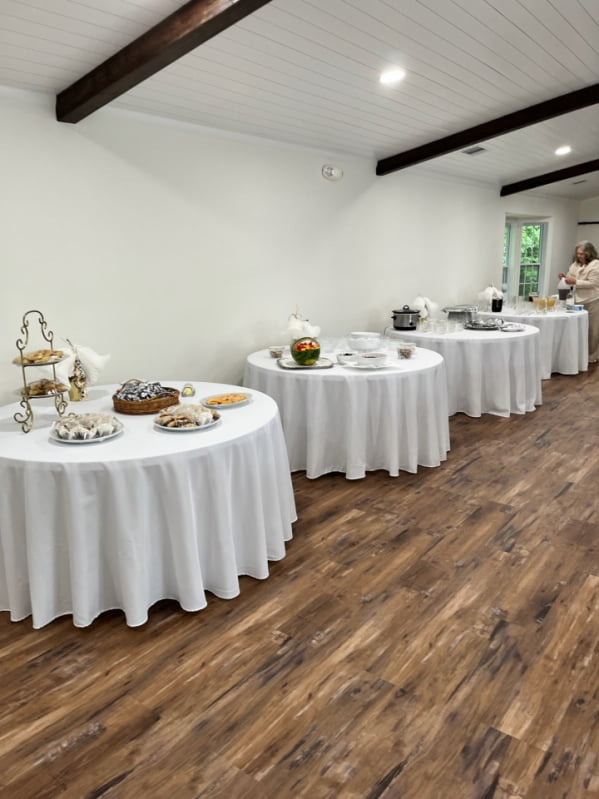 A New & Unique Event Facility in Downtown Cumming, GA
Graduation celebrations, birthday parties, corporate events and other social gatherings event space. A reimagined space formerly used by the city of Cumming Chamber of Commerce. Prep kitchen with outside entrance and direct access to parking.
100 PERSON CAPACITY
LOCAL EVENT SPACE
CATERING SERVICES
We are conveniently located at 513 West Maple St, downtown Cumming.